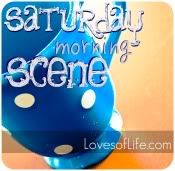 I'm linking up with Katie over at
Loves of Life
to share our morning with you!!
This morning Kate has:
Eaten waffles with more sass than I knew was possible!
Taken a magical boat ride in a lovely laundry basket!
And learned all about the BMT process at Texas Children's while completing our homework assigned by Kate's doctor!
We have tons of errands to run today as soon as Miss Priss wakes up from her nap! So much to do and so little time - only 10 days until Kate moves into TCH!
I hope y'all are having a great Saturday as well!
- Posted using BlogPress from my iPhone